Hello! Welcome to my website. Here you can see past works, works for sale and current projects. Take a look at my gallery for more works of art including still life paintings, landscapes, murals and sometimes I like to insert my husband and I in some historical settings-see if you can spot us!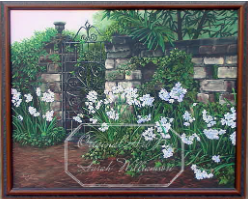 If you would like to keep up with what I am currently working on, follow me on Instagram. test



If you are interested in have a custom work of art or your own cameo in a beautiful setting, please feel free to make an inquiry on my contact page.